Manisha Bhardwaj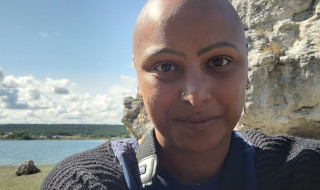 Manisha Bhardwaj is a postdoctoral researcher at the Swedish University of Agricultural Sciences (SLU). Her research interests include identifying and mitigating the impacts of the built environment on wildlife through applied ecological research. In her current role, she is studying the impacts of linear infrastructure on wildlife, specifically identifying and mitigating the impacts of roads and railways on ungulates. She is also one of the co-creators of the South African Railway Ecology Programme, which investigates the ecological impacts of railways on South African fauna. She completed her PhD at the University of Melbourne, Australia, where she evaluated the impacts of roads on insectivorous bats.
Sarah Chiles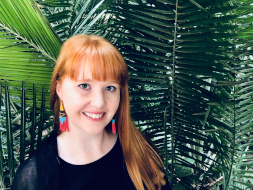 Sarah is Landscape Infrastructure Advisor for Ewaso Lions and Grevy's Zebra Trust's Infrastructure and Biodiversity Programme. She is focused on mainstreaming biodiversity into infrastructure decision-making and design in economic growth corridors in Africa and is currently focused on the Lamu Port-South Sudan-Ethiopia Transport Corridor in northern Kenya. She has over eight years' experience in working on conservation strategies and programs for areas of high biodiversity value across East Africa. Sarah is also co-author of Growing Our Reach–An Intergenerational Leadership Toolkit for Conservation, and is passionate about optimizing organisations to support both young and senior professionals to deliver collaboratively on inclusive green growth. Sarah is South African and has lived and worked in Kenya, Uganda, Tanzania, and the UK. She holds a masters in urban studies from University College London.
Wendy Collinson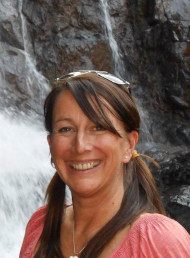 Wendy Collinson manages the Wildlife and Transport Programme at the Endangered Wildlife Trust (EWT), a South African-based NGO, where she is driving initiatives that address the now-recognised threat of linear infrastructure (namely, roads and railways) in South Africa. She has 16 published scientific papers in peer-reviewed journals and given over 50 presentations at national and international conferences. As the co-organiser of the African Conference for Linear Infrastructure and Ecology (ACLIE), Wendy sits on several other international conference committees, as well as the  IUCN's Transport Working Group. Wendy is also a Research Associate at the South African Research Chair in Biodiversity Value & Change, School of Mathematical and Natural Sciences, University of Venda, Thohoyandou, South Africa.
Elke Hahn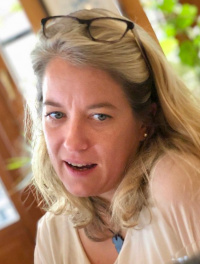 Elke Hahn, born in 1976, lives in Vienna, Austria, where she studied Landscape planning and design and graduated in 2001 at the University of Natural Resources and Life Sciences. Since 2006 she has been working in the Federal Ministry for Climate Action, Environment, Energy, Mobility, Innovation and Technology in the Department Roads – Design, Operation and Environment. She coordinates Environmental Impact Assessments of highways. She mainly engages on "green" environmental topics, as animals, plants and landscape, in context with linear transportation infrastructure. She is Head of the working group "Transportation and Environment" in the Austrian Research Association for Roads, Railways and Transport (FSV), where several expert groups elaborate guidelines and codes of best‐practice in Austria. She represents the Ministry in international working groups in CEDR – Conference of European Directors of Roads and PIARC – World Road Association. Since 2009 she is member of the Governance Board of IENE‐Infrastructure and Ecology Network Europe (www.iene.info).
Jochen Jaeger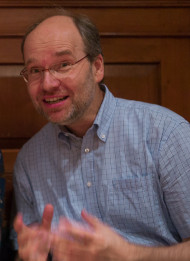 Dr. Jochen Jaeger is an Associate Professor in the Department of Geography, Planning and Environment at Concordia University in Montreal (Quebec, Canada) and is cross-appointed with Concordia's Department of Biology. His research interests are in landscape ecology, road ecology, and environmental assessment. Examples of ongoing research projects in his lab include the development of a predictive model for high-risk mortality zones for turtles in Quebec and surveys of road mortality along Autoroute 10 before the implementation of mitigation measures. Other recent research projects address the question of how long wildlife fencing along highways needs to be, the trade-off between a few long and many short fences (FLOMS), and the need for better consideration of uncertainties in environmental impact assessments. Jochen has published 4 books, various book chapters, and many articles. He is looking forward to discussing ways to better protect biodiversity in the context of the current global infrastructure boom and to sharing some of his experiences and recommendations with you.
Lourens Leeuwner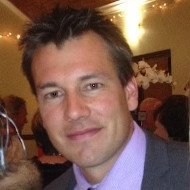 Lourens Leeuwner is the Wildlife and Energy Programme manager at the Endangered Wildlife Trust where he has been employed since 2013. He works closely with power utilities to minimise wildlife impacts and improve network performance. Before this he was involved in game ranch management, environmental auditing and environmental management in the construction sector.  He currently represents the EWT as a panel member on the Birds and Renewable Energy Specialist Group and the South African Bat Assessments Association. Lourens is also one of the main organisers of the African Conference for Linear Infrastructure and Ecology.
Fraser Shilling
Fraser received his PhD from the University of Southern California and has 3 main project areas in transportation ecology: 1) finding out how environmental disruptions (e.g., climate change, pandemics) impact transportation and other systems, 2) studying how traffic noise and light impacts wildlife use of habitat and wildlife crossing structures, and 3) studying the interaction of transportation systems with natural processes. He is the lead organizer for the International Conference on Ecology and Transportation (ICOET) and co-organizer of the Global Congress on Linear Infrastructure and the Environment (inaugural congress in 2021). He is member of the TRB Committee on Ecology and Environmental Analysis. He regularly publishes, presents at conferences and appears in media talking about contemporary ecological issues.
Dan Sperling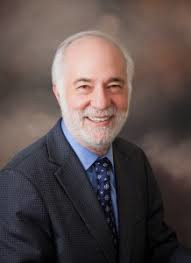 Dr. Daniel Sperling is Professor of Civil Engineering and Environmental Science and Policy, and founding Director of the Institute of Transportation Studies at the University of California, Davis (ITS-Davis). The Institute has over 150 faculty, staff and student researchers. He is recognized as a leading international expert on transportation technology assessment, energy and environmental aspects of transportation, and transportation policy. He has testified 10 times to the US Congress and state legislatures, and provided keynote presentations and invited talks in recent years at international conferences in Asia, Europe, and North America. In the past 25 years, he has authored or co-authored over 200 technical papers and 11 books, including Two Billion Cars (Oxford University Press, 2009). He was co-author of the seminal text "Road Ecology" and lead author of the transportation chapter in the 2007 IPCC report, "Mitigation of Climate Change" (IPCC won the Nobel Peace Prize in 2008) and a member of 13 National Academies committees on Energy Efficiency, Gasoline Taxes, Hydrogen, Transport in China, Biomass Fuels R&D, Sustainable Transportation, and related topics. Most recently, he is author of the book "Three Revolutions" about that growth of electrification, automation, and ride-sharing in transportation.
Rodney van der Ree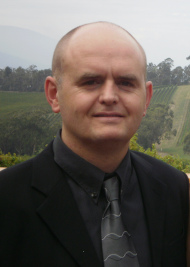 Dr Rodney van der Ree is a National Technical Executive in Ecology at WSP Australia Pty Ltd and an Adjunct Associate Professor in the School of BioSciences at The University of Melbourne, Australia. He is an ecologist with international recognition for his expertise in urban ecology and road ecology and has undertaken research and collaborated on projects across Australia and internationally, including Africa, Asia, Europe and the Americas. He published the international award-winning "Handbook of Road Ecology" (Wiley, 2015), with 63 chapters by more than 100 authors from 25 countries. He has advised the European Union on habitat fragmentation issues due to urbanisation and infrastructure development and has sat on expert advisory committees for the Victorian, Swedish, and New Zealand transport agencies. He has supported the development and growth of road ecology research and mitigation programs in South Africa, New Zealand, Singapore, India, Taiwan, China and Japan. He has published extensively, with over 80 refereed scientific publications and hundreds of reports, conference and community presentations, and dozens of media engagements. He has excellent communication and community engagement skills, and often leads workshops and consultation exercises on a range of complex issues.